Gainium uses APIs to connect to your exchange and make trades. In this article, we will show you how to generate an API key in Binance and connect your account to Gainium. Let's do it!
Step 1 - Open Binance Dashboard
Switch to the new browser tab, log in, or create a new account on https://binance.com/.
Step 2 – Find "API Management" in Binance
Move your cursor over the profile icon in the upper right corner and choose "API Management."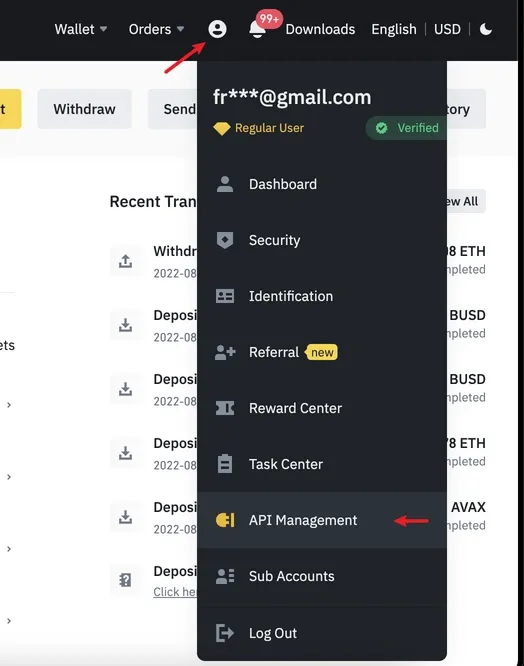 Step 3 - Create API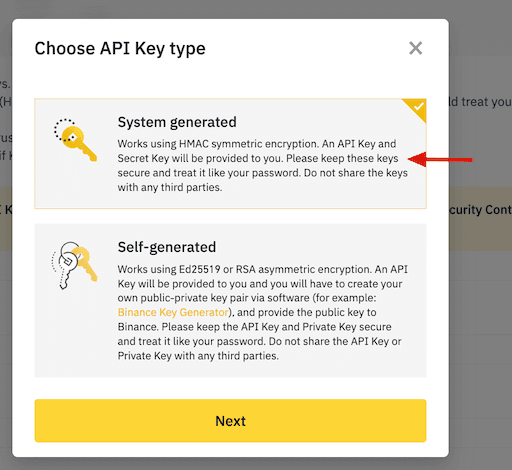 Step 4 – Label/Name Your Key
When you have several APIs, having a proper name makes it easier to manage them. Name your key (for example, Gainium.io) and then click "Create."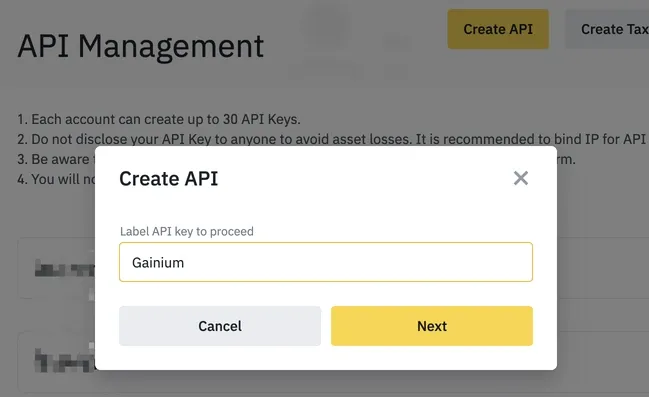 Security tip: Enable two-factor authentication (2FA) on your account before creating an API.
Step 5 - Enter 2FA Codes
After clicking the "Create" button, you will be asked to enter 2FA codes.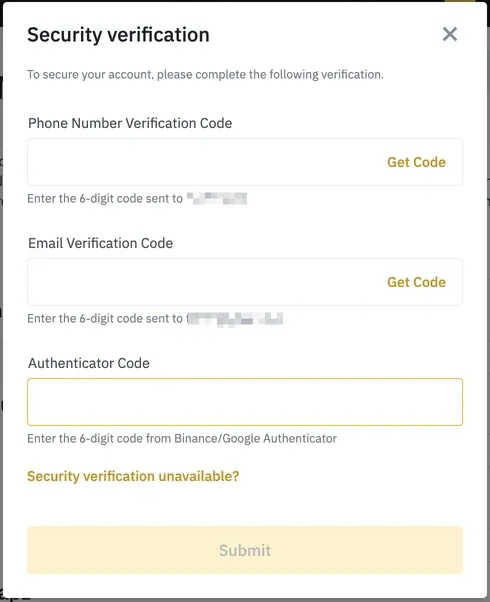 Your API has now been created. Please keep your Secret Key safe since it will not be shown again. This key shouldn't be shared with anyone else. You must remove and recreate the API if you lose your Secret Key.
Step 6 - Edit the API Restrictions
Click on "Edit restrictions".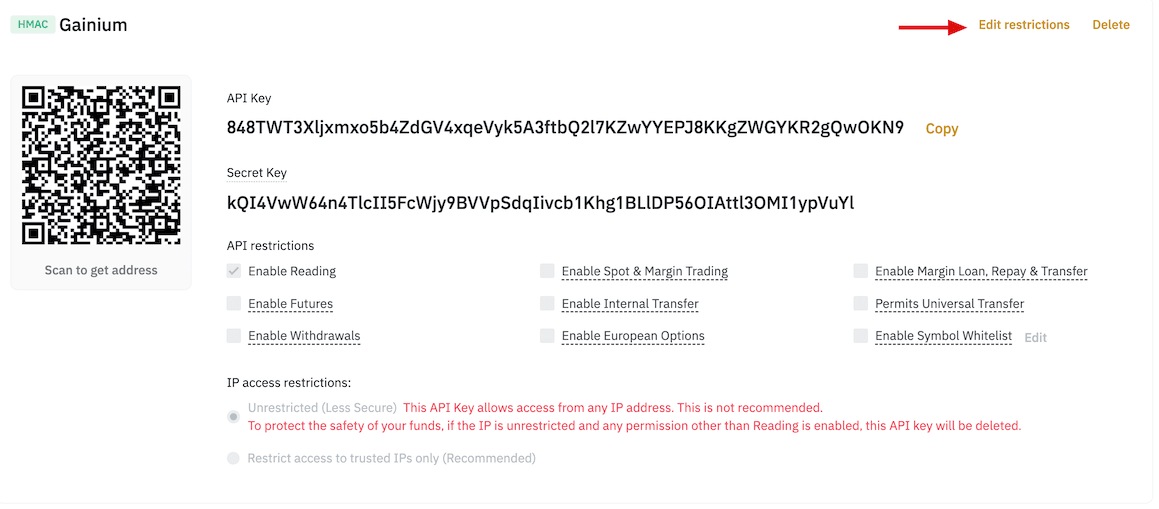 Then, click on "Restrict access to trusted IPs only (Recommended)" and input the following IPs:
78.128.60.89 78.128.43.82 78.128.8.36
Then click on "Confirm".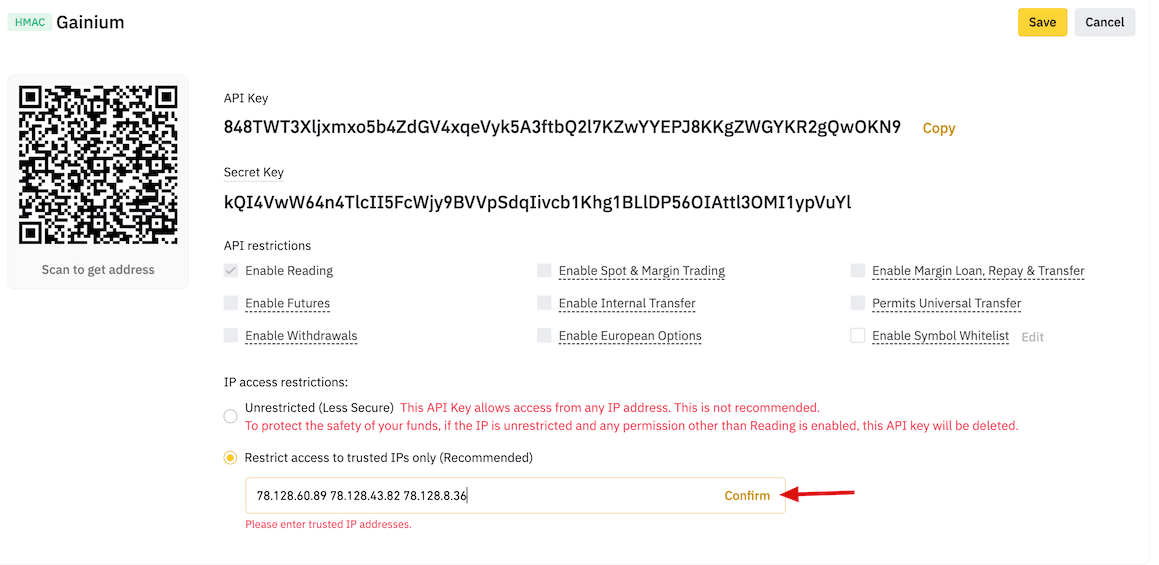 Once you are done with that step, you can check the boxes as per the screenshot below and click on the "Save" button.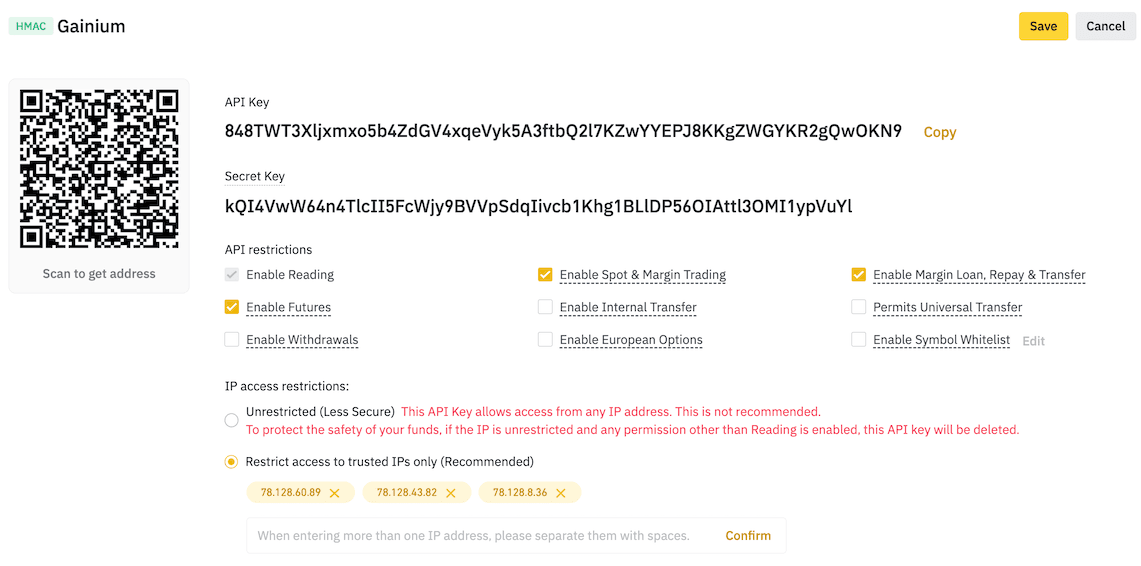 Step 6.b (Optional) Enable Symbol Whitelist
If you only trade specific token pairs, you can enhance the security of your API keys even further by activating token symbol whitelist. This will prevent a hacking technique known as "Contra trading". Contra trading is a market manipulation tactic by which a hacker generates enough trading volume to move the market in their desired direction and profit from that move. Generally, it involves lower cap tokens, as they require less volume to produce price movements. Enabling Symbol Whitelist will prevent hackers from using such tactics with your API keys.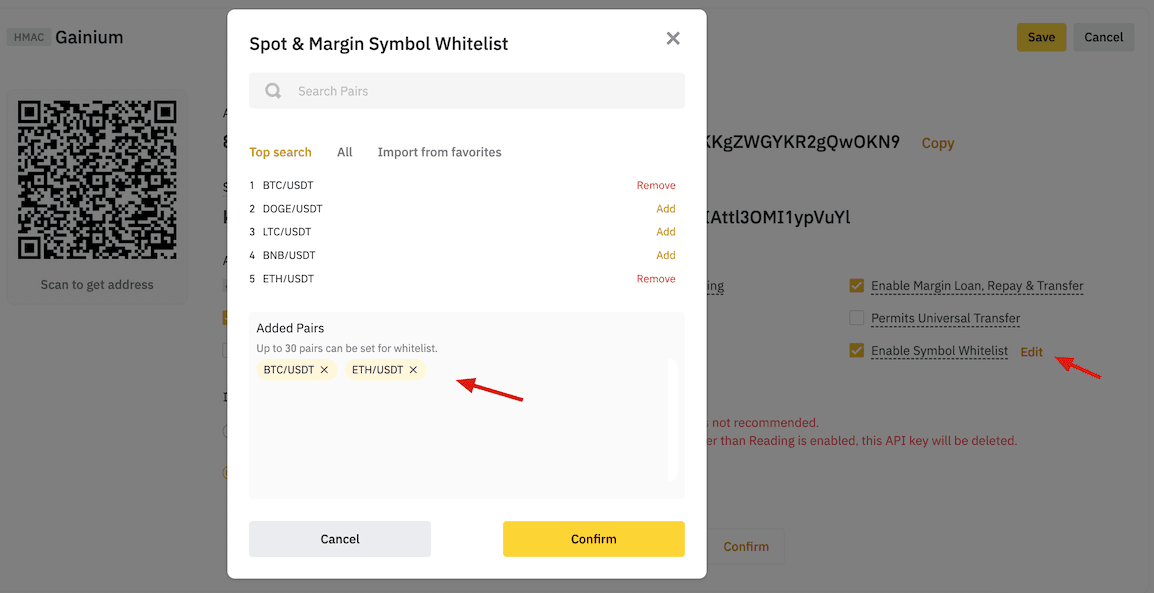 Step 7 – Connecting Gainium to Binance
Login to the dashboard of gainium.io and click on the Exchanges icon, then "Add new".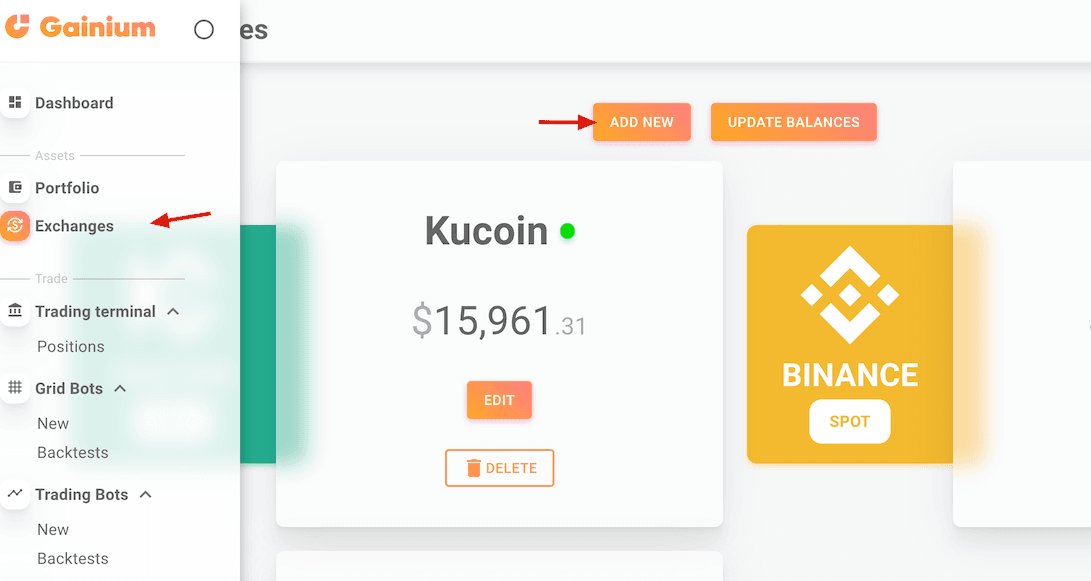 On the pop-up window, make sure that you have selected "Real" exchange. Then select the kind of exchange from the dropdown menu, paste your API key, Secret key, and click "Add exchange".
Wait a few seconds for the system to retrieve your Binance account data.
That's it! Your Gainium account is now connected to Binance.