How to connect Gainium to Kucoin
1. Log in to Kucoin and go to the API Keys Page
Once you have logged into your Kucoin account, hover on "My Account" on the top right and click on API management. (Kucoin allows the creation of a subaccount, to create API for the subaccount, you need to select the subaccount first).
Then click on API.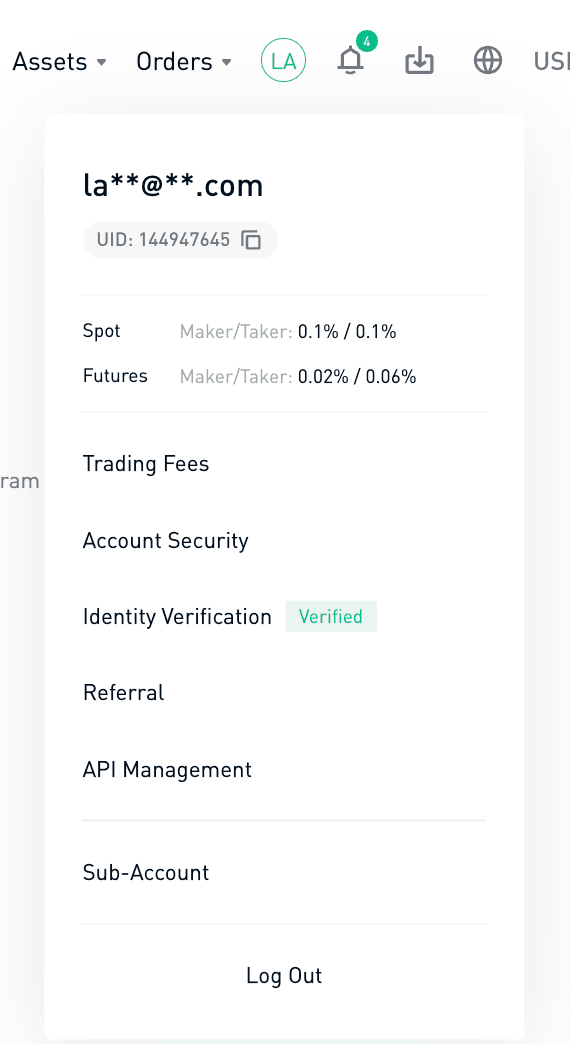 2. Click on the "Create API" green button

3. Fill in the Create API page
Complete the "API Name" and "API Passphrase" fields
The following section is greyed out by default
Tick the "Trade" option
Tick the "IP Restriction", (please read the documentation regarding API Key security here, where you can also find the IP addresses to fill in the form)
Click "Next" and complete the image caption popup

5. Complete the email verification
Once you have completed step 4, you will need to activate your API by clicking "Activate API" from your mailbox.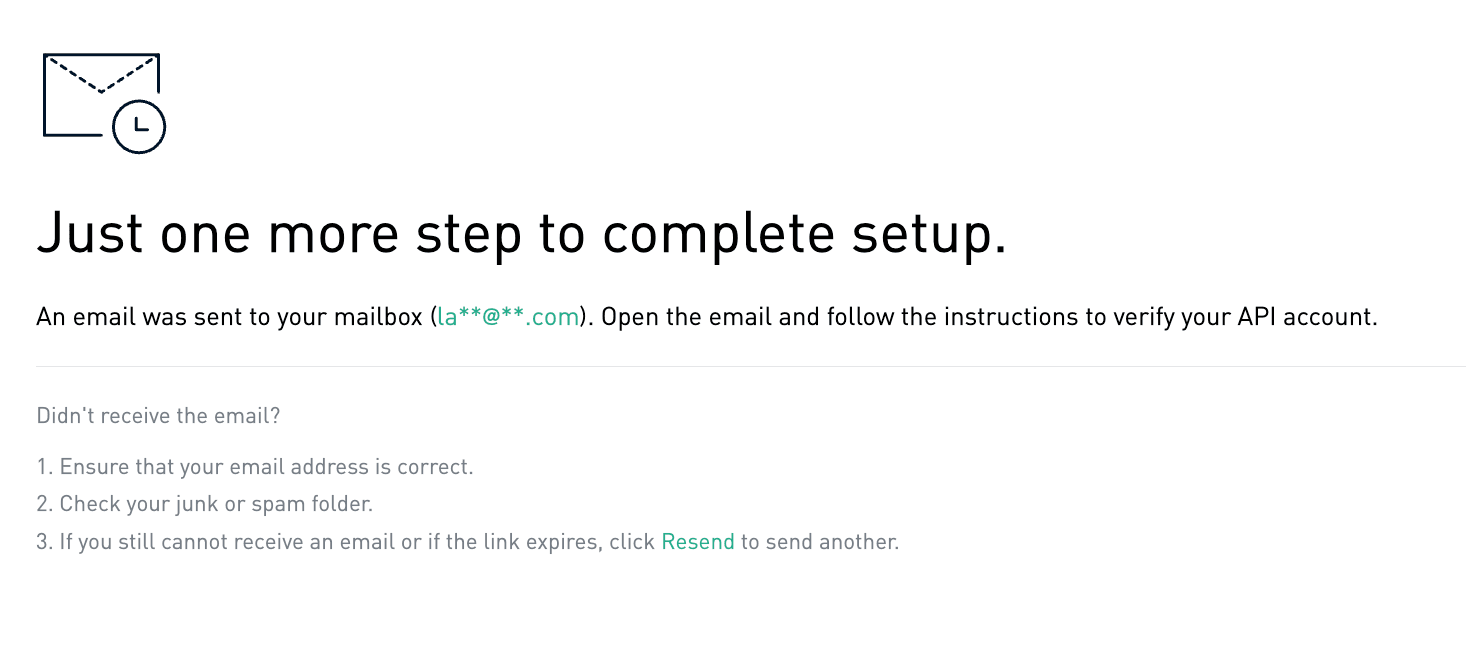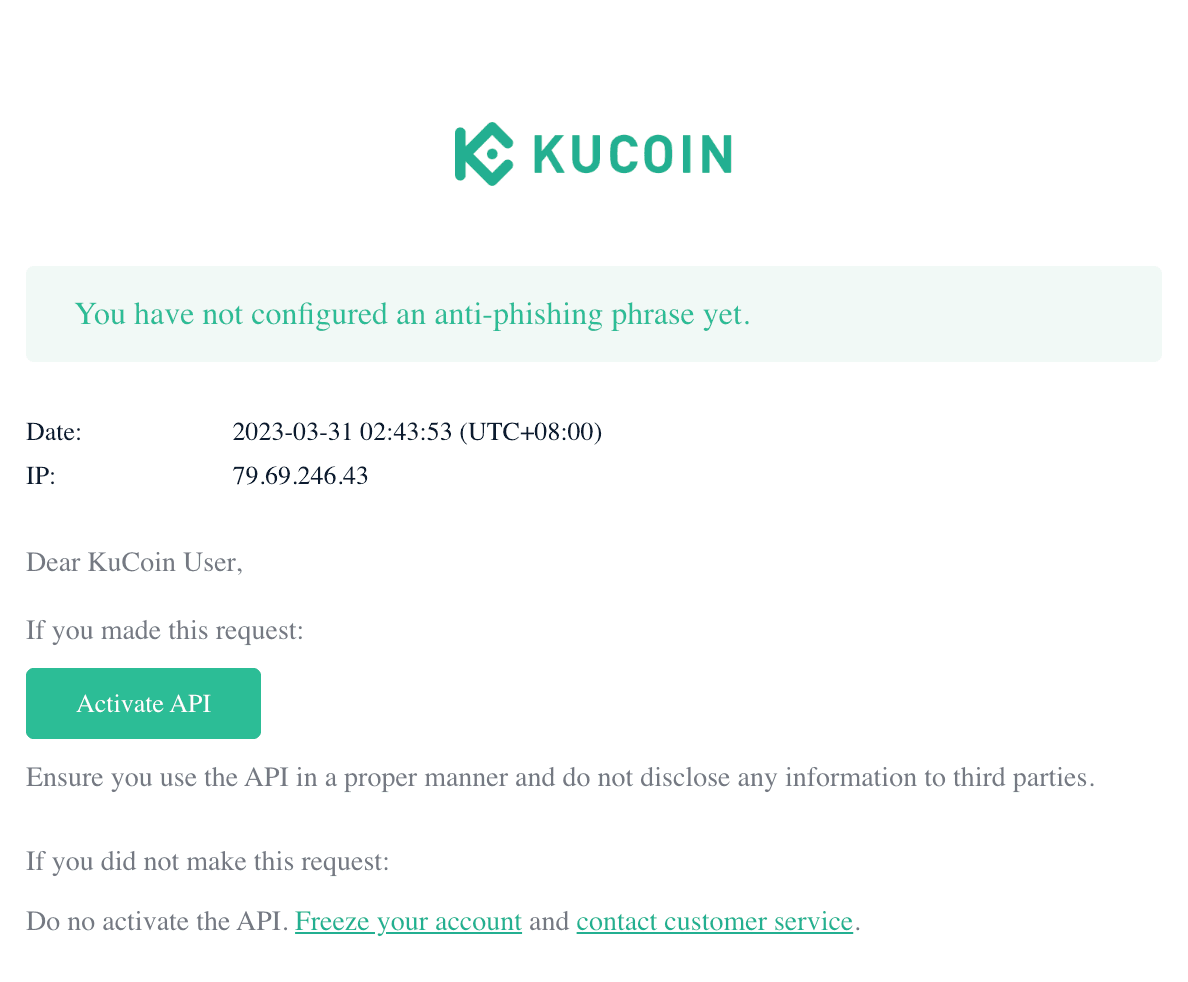 6. Copy the Key and Secret Key
Once you have passed the email security verification, you will receive your keys.
Store the API secret in a safe place, as you will only see them on the screen once at this stage.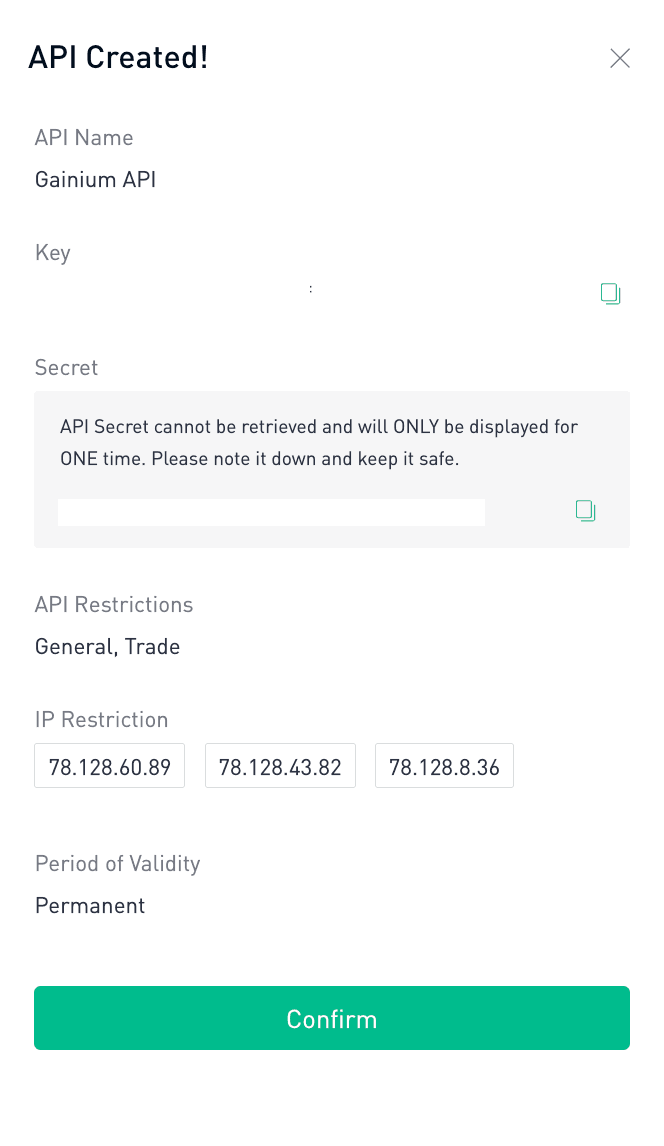 7. Paste the keys in Gainium
Open the Exchanges page in Gainium and click on the "Add New" orange tab at the top of the page.
Fill in the information in the Add New exchange popup.
Click on the "Add Exchange" orange tab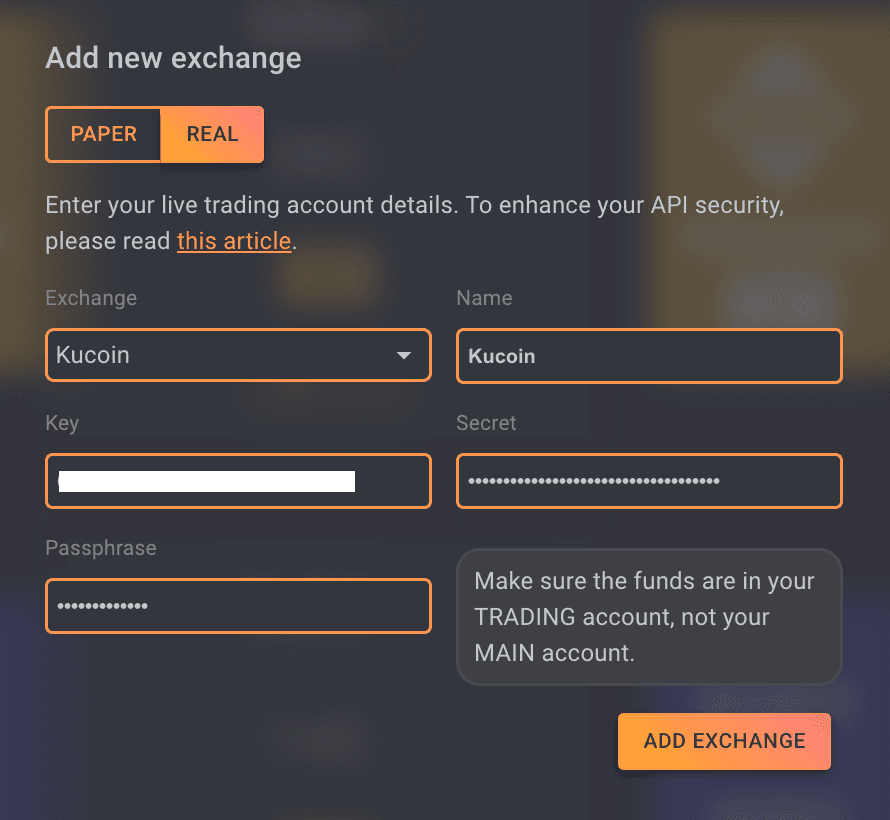 You are all set! The newly added exchange will now show up.