In this article we will go over how to configure your trading bots with webhooks.
Create a new bot and scroll down to deal start condition, select "Web Hook".
Configure the rest of the bot, setting your desired take profit, stop loss and DCA orders. Once you are happy with the bot configuration, click on "Add new bot" and a new info box will appear with the webhook information.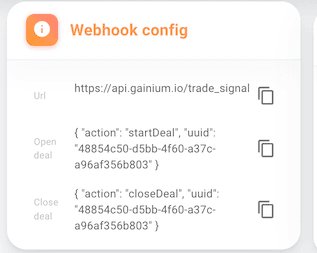 Next, head to your webhook provider, in this case we will use TradingView as an example.
On the indicator of your choosing, click on "More" (the three dots at the end of the indicator name), then "Add alert on…".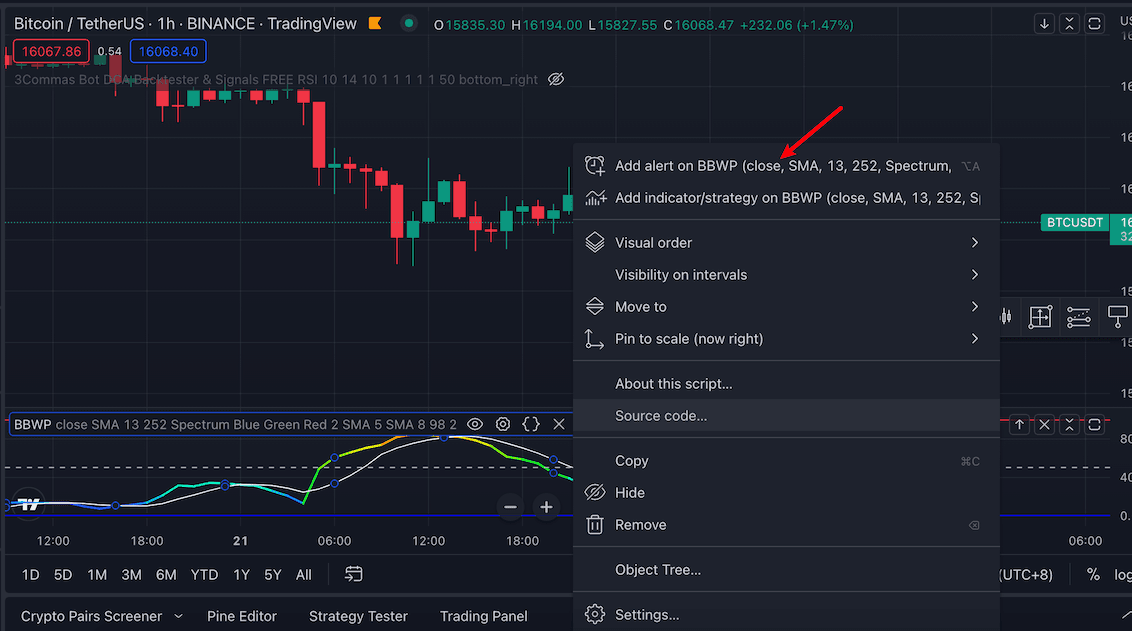 You will be presented with the following window. Click on "Webhook URL".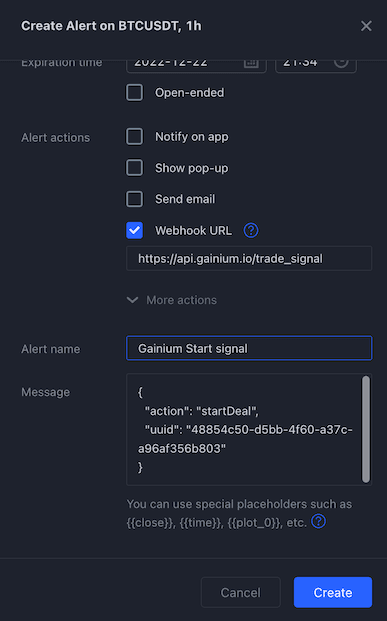 You may input the webhook URL and the message as shown in your bot info. The alert name can be anything you want. Click on create and that's it!
There are 2 types of webhook actions:
Open deal: will instruct the bot to start a new deal.
Close all deals: will instruct to close all open deals at market price.
Make sure your bot is turned on, and it will be listening for incoming webhooks to execute actions.