Whether you are a seasoned trader or just beginning your crypto journey, Gainium offers a comprehensive range of tools to enhance your trading experience. From our smart trading terminal and automated trading bots to our in-depth portfolio tracker and sentiment analysis features, we've got you covered. Our commitment to community-driven product development and user education sets us apart, and we're delighted you've chosen to be a part of our community.
If you're looking to unlock the full potential of Gainium, follow this guide to purchasing a subscription:
Step 1: Navigate to your Subscription page
Once logged into the Gainium platform, locate the left-hand side navigation panel. Here, you will find a menu labeled "Subscription". Click on it to view our subscription plans.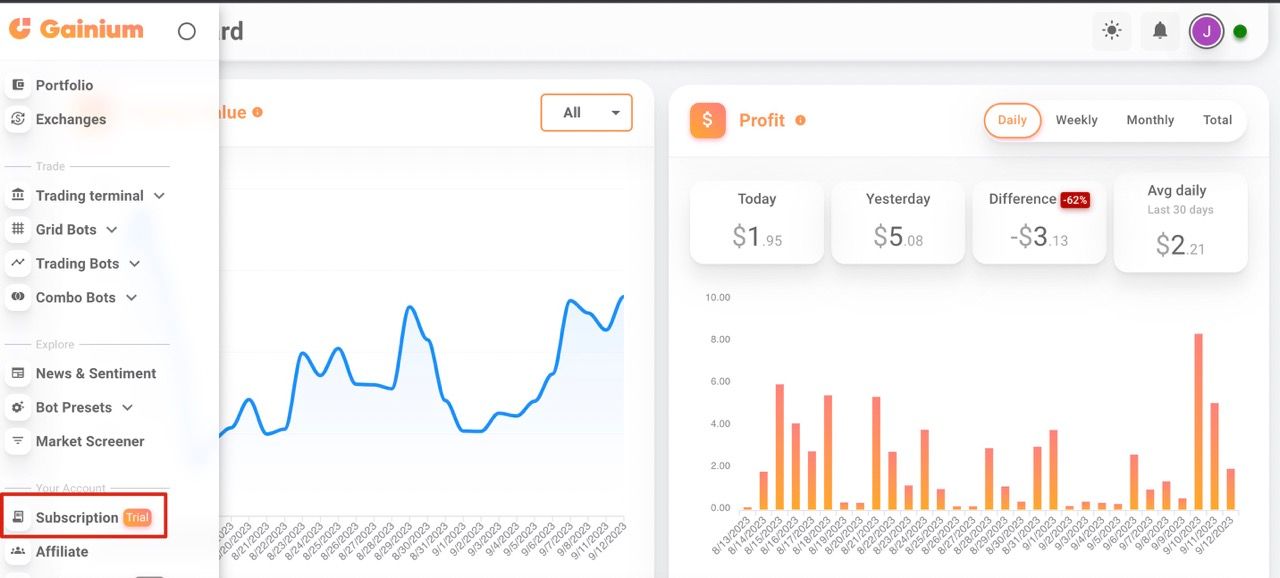 Step 2: Choose Your Desired Plan
Scroll through the available subscription options to find the plan that best aligns with your trading needs and goals. Each plan has its unique set of features, so take a moment to read through the specifics of each.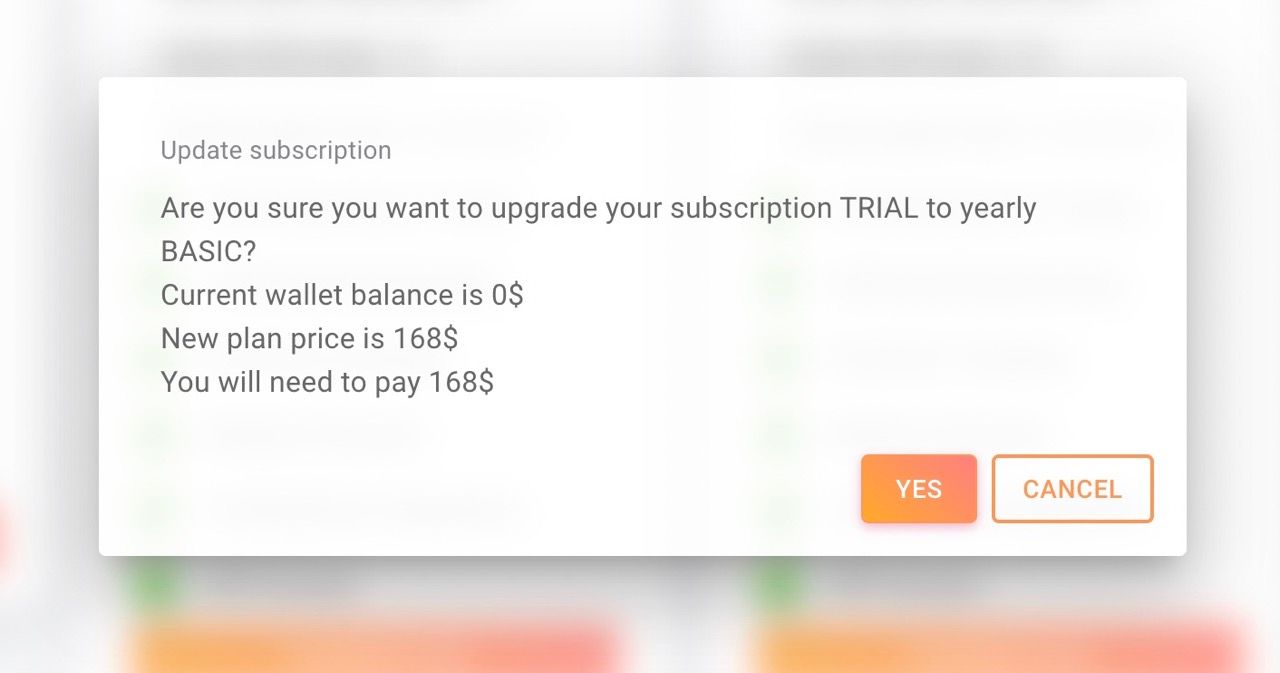 Step 3: Top up your payment wallet
Upon identifying your preferred subscription plan, click the "Get Plan" button. This will lead you to the payment gateway, where you can pay with cryptocurrency.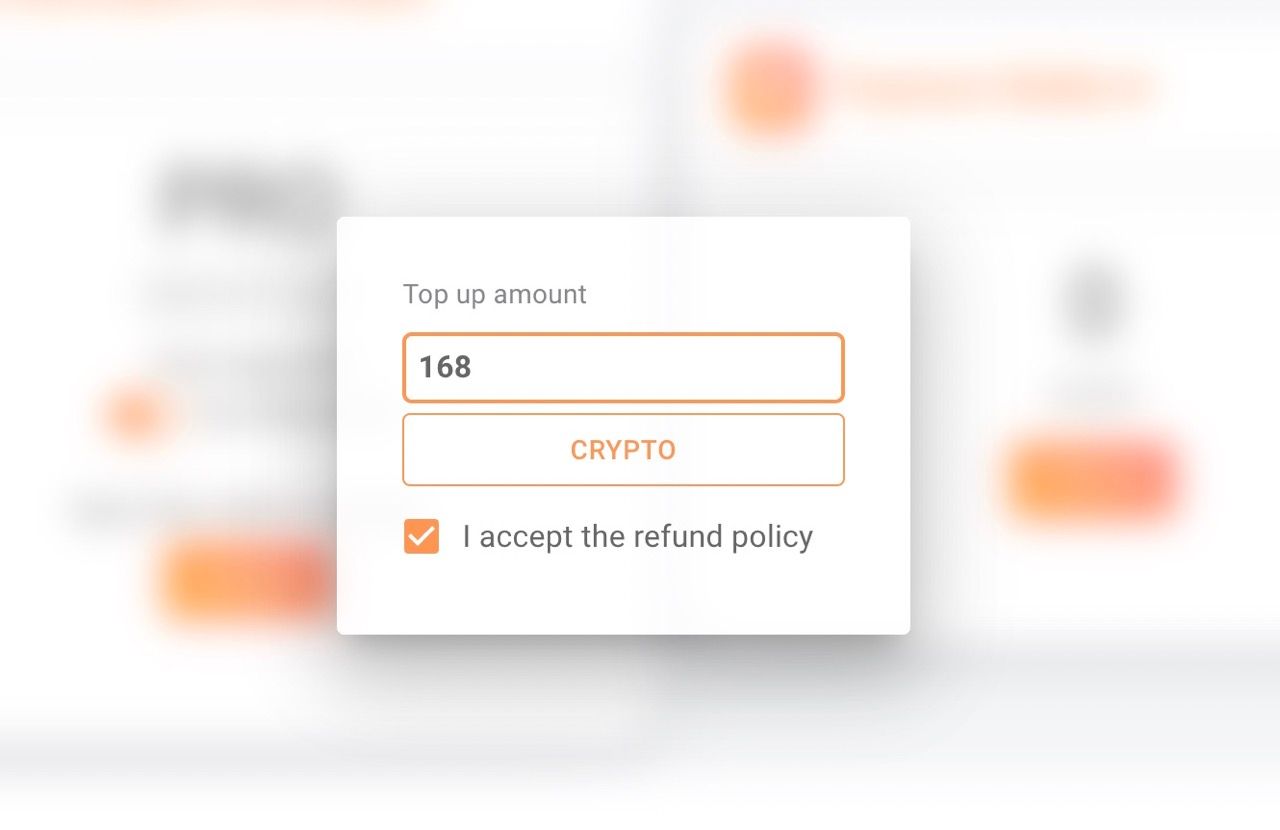 Note on Cryptocurrency Payments:
The system can only automatically recognize payments sent from your private wallet address (such as Metamask, Trust Wallet, or other similar applications). We prefer that you don't send payments directly from exchanges. There are several reasons for this:
User Verification: We use the sending address as a unique identifier to credit the payment to the right user.
Incorrect sent amount: Exchanges often deduct a fee from the amount sent, which many times results in an insufficient amount sent.
Refunds: In the rare instance that a refund is necessary, we utilize the same sending address to process it, ensuring that the funds are returned to the rightful owner.
Step 4.a: Sending from a private wallet
When you send us the payment from a private wallet, the system will automatically recognize your sending wallet address and credit the funds instantly.
Please note that you need a certain amount of native token to pay for gas fees to perform the transaction, which means holding ETH, BNB, MATIC, or TRON in your private wallet, depending on the protocol you plan to use.
Step 4.b: Sending from exchange
You can also send us a payment directly from your exchange, but bear in mind that we need to confirm the transaction and add the funds to your account manually. You can send the funds to any of the following addresses:
| Token (Protocol) | Address |
| --- | --- |
| USDT (TRC20) | TBaUzjcTkDqojm24zeGMYLNHjcag3iC87e |
| USDT (MATIC, BSC, ERC20) | 0xB338a083e4912A567b55b090501f47ba28c6542B |
Once you have completed the payment, please get in touch with us with the details of your transaction, and we will process it ASAP.
Step 5: Enjoy your new plan
After completing the payment process, you will receive an email confirmation, and the funds will be added to your payment wallet. The top-up amount will be added to your wallet, and the funds will be used when your current plan expires and the new plan is implemented.
At Gainium, we're continually evolving based on community feedback, and we're thrilled to have you onboard. Remember, Gainium is not just a trading platform; it's a hub for learning, collaboration, and growth. Happy trading!